Welcome Message
Welcome the global crowd to Addiction 2022!
The Addiction Committee is honored and privileged to welcome all addiction professionals to attend our most remarkable conference the 5th International Conference on Addiction Research and Therapy which transpires on October 3rd and 4th, 2022, in Madrid, Spain.
After four spectacular and successful editions, we eagerly anticipate bringing together the worldwide audience and attendees once again to discuss ideas, solutions, and success stories. This year, we forecast more participants to exchange their valuable knowledge with an indigenous theme of "Advanced Scientific Research for Addiction, Mental Health, and Rehabilitation".
The Addiction Conference is widely renowned for providing you with a platform to engage with individuals from all around the world, who are dedicated to their profession in researching addiction and helping individuals achieve recovery and return to their best fruitful lives possible.
Addiction 2022 is projected to be a massive event that provides an excellent stage for sharing knowledge on modern technology in addiction recovery.
Addiction is a chronic disease; it becomes progressive when left untreated. We are also committed to raising awareness about addictive drugs and their treatment based on their symptoms in Addiction 2022.
We enthusiastically welcome all researchers around the globe working on Addiction, which includes Professors, Doctors, Addiction Counsellors, Addiction Therapists, Addiction Psychiatrists, Addiction Specialists, Mental Health Specialists, Psychotherapists, Clinical Psychiatrists, Psychologist, Psychiatrists, Students, Graduates, Academicians, All Rehabilitation Nurses, and Addiction Rehabilitation Centres are invited to come and share their thoughts.
It's a fascinating opportunity for everyone to enable international networking and interact with world-class experts. Be a part of addiction therapy and recovery by working cooperatively with us. Share your research experiences and expertise on the subject at our conference to help accelerate future innovation in order to establish and celebrate a new healthier world.
We really appreciate your time and effort in cooperating with Addiction 2022. Madrid is eagerly awaiting your arrival.
Scientific Sessions
Chronic Mental Illness
Epigenetic Mechanisms in Addiction
Abstinence-based Treatment
Reflective System Impairment
Addiction Nursing
Stimulants and Depressants
Drug withdrawal
Drug Therapy
Psychotherapy
Psychodynamic Therapy
Motivational Enhancement Therapy
Motivational Interviewing
EMDR therapy
Deep Brain Stimulation (DBS) for addiction Recovery
Residential Treatment
Outpatient Treatment
Day Treatment/Partial Hospitalization
Sober Living Communities
Warm and Cold Turkey Treatment for Heroin Rehabilitation
Residential Drug Rehabilitation Program
Inpatient Rehab
Outpatient Rehab
Alcohol Detoxification
Drug Detoxification
Metabolic Detoxification
Alternative Medicine
Twelve-Step Facilitation (TSF)
Group Therapy
Family & Couples Therapy
Cognitive Behavioral Therapy (CBT)
Dialectical Behavioral Therapy (DBT)
Contingency Management
Hallucination
Delusion
Illusions
Psycho-Dynamic Therapy
Psychology and Education
Disorganization
Perceptual Disorders
Alogia
Substance-Induced Psychotic Disorder
Antidepressants
Chemotherapy Drugs
Attention Deficit Hyperactivity Disorder (ADHD)
Anxiety Disorder
Bipolar Disorder
Borderline Personality Disorder
Obsessive-Compulsive Disorder
Post-Traumatic Stress Disorder (PTSD)
Sexual Disorder
Sleep Disorder
Neurological Disorders caused by Substance Abuse
Session 8: Behavioral Addiction
Cell Phone and Social Media Addiction
Gambling Addiction
Food Addiction
Internet Addiction
Pornography
Psychiatric Genetics
Psychiatric Epidemiology
Neuropsychiatry
Mental Disorder
Psychoanalysis
Addiction Psychiatry
Epilepsy
Child & Adolescent Psychiatry
Clinical Psychology
Yoga Practice for Addictive Mind
Dance and Music Therapies
Natural Physio-Therapeutic Methods
Retreat Facilities and Relapse
Psychology and Group Therapies
Ayurveda Treatment for Addiction
Multidimensional Family Therapy
Harm Reduction Psychotherapy
Alcohol Addiction
E-Cigarette Addiction
Fentanyl Addiction
Heroin Addiction
Dissociative Drugs
Club Drugs (MDMA, Flunitrazepam, GHB)
Nicotine Addiction
Tobacco Addiction
Cocaine Addiction
Opioids Addiction
Cannabinoids (Marijuana)
Benzodiazepine Abuse
Methamphetamine
Substance Abuse
HIV and Substance Use
Amphetamines
Prescription Drugs
Phencyclidine
Inhalants
Steroids
Synthetic Cannabinoids
Synthetic Cathinones
Drug Addiction and Consequences
Drug Receptors
Drug Tolerance
Drug Dependence
Drugs and their effects on Addiction
Pharmacotherapy
Dual Diagnosis Treatment
Clinical Diagnosis of Depression
Autism Diagnosis
Alzheimer's Diagnosis
Schizophrenia Diagnosis
Anxiety Diagnosis
OCD Diagnosis
Multiaxial Diagnosis
Cerebral Palsy Diagnosis
Trigeminal Neuralgia Diagnosis
Peripheral Neuropathy Diagnosis
PDD Diagnosis
MDD Diagnosis
Dyspraxia Diagnosis
Dysautonomia Diagnosis
Cognitive Neuroscience
Nervous System and Behavioral Toxicology
Neurotoxic Effects of Pharmaceutical Agents
Neurologic and Psychiatric Disorders
Parkinson's and Dyskinesia
Diagnostic and Statistical Manual of Mental Disorders
Neuro-Cognitive Responses
Depression and Anxiety Disorders
Memory Loss and Hormones Instability
Brain Imaging Studies of Addictive Substances
Hallucinogens and Persisting Perception Disorder
Stimulants and Anhedonia
Dementia
Impulse Control Disorders
Intermittent Explosive Disorder
Kleptomania
Pyromania
Drugs Affecting the Brain and CNS
Advances in Neurology of Substance Use
Neurological and Behavioral Changes
Gamma-Aminobutyric Acid (GABA)
Norepinephrine
Market Analysis
Market Analysis:
Based on geography, the addiction treatment market report covers data points for multiple geographies. The global market for addiction treatment reached USD 3.1 billion in 2016 and should reach nearly $4.4 billion in 2021, at a compound annual growth rate (CAGR) of 7.0% and roughly 6.0% over the next five years, will reach 5020 million USD in 2023, from 3540 million USD in 2017.According to the latest information collected about 30.5 million individuals aged 12 or older were using illicit drugs. This equates to roughly 11.2% of people aged 12 or older. Of those who admitted to having used illicit drugs, approximately 26 million people used marijuana, 3.2 million people abused prescription pain relievers and 2.2 million people used cocaine. The released survey results suggest more than one-third (35.9%) of those diagnosed with alcohol dependence go on to "fully recover" the following year. These are all of the understanding that the situation currently helps with the path for an addiction treatment organization and discernment of this contest situation from the market.

Target Audience:
Addictologist, Addiction Therapist, Addiction Psychiatrist, Addiction Counsellor, Addiction Specialist, Clinical Psychiatrist, Psychiatrist, Psychologist, Psychotherapist, Mental Health Specialist, Neurotoxic Researchers, Addiction Association, Addiction Society, Addiction University, Addiction Rehab Centre, Addiction Laboratory, Addiction Researcher, Addiction Professors, Scientist, Doctors, Delegates, Students, Graduates, Young Researchers
200+ Participation (40% Industry: 60% Academia)
10+ Keynote Speakers
15+ Plenary Speakers
3+ Exhibitors
12 Innovative Educational Sessions
B2B Meetings
Metrics:
Allied Group is one of the most renowned scientific conference planners in the world and has a unique voice in every business, technological, and scientific field. A conference series' success is strongly influenced by how far it reaches an online community. Whether a conference is held for research, academia, or business, an online audience is necessary.
Researchers, academicians, research institutions, industrialists, and students working in the fields of neuroscience and psychiatry are the main attendees who have expressed a strong interest in attending the addiction conference. A sizable number of unique visitors and page views are displayed by Conferences based on Addiction Research and Therapy, which indicates that the website is a resounding success.
Allied extends its frontiers by keeping track of each conference's proceedings on both the conference's websites and the corresponding official social media handles The worldwide scientific and industrial communities are therefore invited to witness the variety of talks, discussions, product exhibits, and alliances.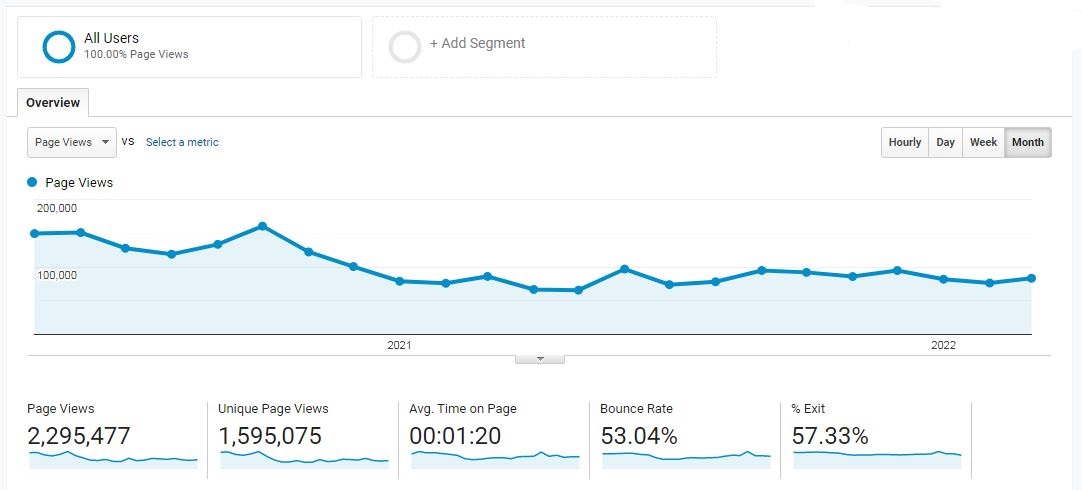 Abstract Submission Guidelines
The presenting author is requested to ensure that the contact details of the author are valid. The abstract should contain the main author's name followed by respective co-authors with affiliation. An abstract can be with a minimum of 300 words with a suitable title mentioned. The presenting author is also requested to attach a biography and photograph.
To check the scientific session, click call for abstracts
All the submitted abstracts will be reviewed. The acknowledgment and Abstract Acceptance letter will be provided only to the selected abstract for the Addiction Conference.
For the best reference, download the sample abstract template and submit the abstract at https://addiction.alliedacademies.com/abstract-submission
The presenter can also send the abstract to, addictionmeet@neurologymeeting.com
To register yourself for the Conference https://addiction.alliedacademies.com/registration
Discounts only on Group Registration, to get the discount code contact, Amelia Rose,
addictionmeet@neurologymeeting.com